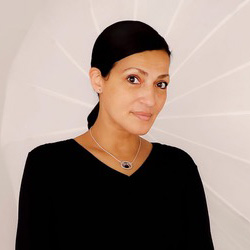 Ana Brandt
Tustin, California
[email protected]
bellybabylove.com
Ana Brandt is a California based award winning photographer, author, teacher and mother of 3 who has been specializing in pregnancy and newborn imagery for over 16 years. Her classic images for an established and growing A List clientele have appeared in numerous publications, books, websites, and physician offices.
Ana also runs TAoPaN (The Art of Pregnancy and Newborn) which provides mentoring, workshops and an entire clothing line for photographers choosing to focus on the pregnancy and newborn stage. Ana pioneered the Maternity Dress movement as she was the first to design gowns specifically used for Maternity sessions over 8 yrs ago. Her clothing line sells to over 60 countries. She also runs a Magazine under the same name – TAOPAN.
Why You Should Take This Class:
Newborn lighting, wrapping, transitions and workflow
Maternity lighting, working with fabrics and transitional posing
The Baby Business from camera to client
Maternity and Newborn Imagery
Ana Brandt
Course Number: 3
Level: Beginning to Intermediate
Ana Brandt has been specializing in maternity and newborn imagery for 17 solid years.
She will cover all that you need to keep a long lasting successful business in this specialty.
•Pregnancy transitional posing with models.
•Pregnancy in three different lighting situations.
(backlighting, one light and two lights)
•Newborn transitional posing from start to finish
•Newborn props and beanbag posing
•Marketing for pregnancy and newborn
•Selling for pregnancy and newborn
•Post processing and social media
During this week at Texas School, Ana will go over everything you need to run a successful maternity and newborn photography business. We begin the week with maternity and end the week with newborn followed by the lessons to run a successful business.
By the time you are done, you will be well equipped with all you need to know!
In the past two years, Ana has been named:
– One of the top 50 Family Photographers in the U.S.
– One of the top 10 Maternity Photographers in the World
– One of the top 10 Photographers in California
– One of the 50 Most Inspiring Photographers