Make your plans to be at Texas School in 2021!
Choose from 34 hands-on photography classes.
We provide lighting gear, models to photograph...
plus free evening meals and all the fun you can handle.
Registration For Texas School is Now Open!
---








The Texas School of Professional Photography is six days of the BEST photographic education in the world. But wait! There's MORE! Along with first-class instructors in a small class size, you get to hang out with over 1000 other photographers, unwind in the evenings with legendary FUN and FREE evening events, entertainment and meals! PLUS you get access to an impressive Trade Show with over 70 vendors offering the BEST prices on equipment anywhere! You will NOT be disappointed!
Texas School will inspire and invigorate you and your photography. You will leave full of new ideas, new friends, new vision, and will anxiously await Texas School NEXT year! Come join us at the unrivaled Texas School of Professional Photography: The BEST photographic education at the best price…and SO much more!
Want to have the latest news from Texas School right at your fingertips?
Sign up for Texas School updates that can be sent right to your phone. Simply text the word, 'School' to 1-844-457-8598.
Come Early and Get Your Precon On!

The Texas School of Professional Photography is pleased to announce 5 exciting precon seminars on Saturday, April 24. These seminars are open to everyone for the low price of $99 each, but if you register for the Texas School 2021, the price is only $49.  Registration is now open!
---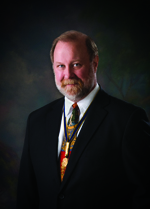 If you have never been to Texas School, let 2021 be the year!
Hear Don Dickson's interview about Texas School on The Photo Tellers radio show hosted by Bill Ramsey. The conversation shines the light on one of the largest (and most fun) educational opportunities for the serious Photographer. Hear the inside story from Don, the School Director for 26 years and counting.
What is the Texas School School Experience? Watch this video!
Want to know what Texas School looks like from the inside? Watch this video!