Important Notice From Texas School
---
The Texas School of Professional photography has made the difficult decision to cancel the 2020 Photography school.
This was a difficult decision for our organization to make.  We looked at variety of alternative options to continue the event in 2020, but with almost a thousand people, there was not a clear effective plan for an in person event of this size to safely implement current guidelines. We know this will be disappointing for so many people, but based on many discussions and recommendations we feel it is the best decision.
We are grateful to our attendees, instructors and vendors; many of whom support Texas School of Professional Photography each year.
If you currently have a hotel reservation, you will need to cancel that reservation and make a new one for next April when the new link goes live.
We will hold an online school August 31- September 3rd.  This will be in the same format we used in April where you will be able to listen to over 30 different instructors.  If you roll your registration over to 2021 you can attend for free.  If you are not enrolled for Texas School you can register for $149 for the 4-day virtual Texas School.
All registrations for attendees that are currently enrolled will be rolled over to 2021 with the class assignments that you have this year.
4 of the 6-pre con classes will be held online on August 29th and 30th.  The "Joy Makers" and "FAA Part107" pre cons will be cancelled and tuition refunded.  If you are not registered for a pre con and would like to take an online class, you can register on the web site for $49 if you are registered for the school, $99 if not registered.  More information will be emailed to everyone enrolled in a pre con classes.
If you have any questions, please email Don Dickson don@texasschool.org
We look forward to being back bigger and stronger April 25-30 2021.
—
Don Dickson
M.Photog., CR.,CPP, Hon-M.Photog., Hon.EA-ASP
Email:   don@dondickson.com
---
Texas School is August 30 – September 4, 2020.
When you are looking for photography classes and schools, look no further than The Texas School of Professional Photography.  The school provides six days of the BEST photographic education in the world. At the Texas School of Professional Photography, it is our goal to educate, inspire and invigorate you and your photography business.
But wait! There's MORE! Along with first-class instructors in a small class size, you get to hang out with over 1000 other professional photographers, unwind in the evenings with legendary FUN and FREE evening events, entertainment and meals! PLUS you get access to an impressive Trade Show with over 70 vendors offering the BEST prices on equipment anywhere! You will NOT be disappointed!
You will leave Texas School full of new ideas, new friends, new vision, and will anxiously await Texas School NEXT year! Come join us at the unrivaled Texas School of Professional Photography: The BEST photographic education at the best price…and SO much more!
Want to have the latest news from Texas School right at your fingertips?
Sign up for Texas School updates that can be sent right to your phone. Simply text the word, 'School' to 1-844-457-8598.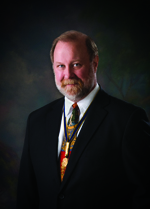 If you have never been to Texas School, let this be the year!
Hear Don Dickson's interview about Texas School on The Photo Tellers radio show hosted by Bill Ramsey. The conversation shines the light on one of the largest (and most fun) educational opportunities for the serious Photographer. Hear the inside story from Don, Executive Director for 23 years and counting.
What is the Texas School School Experience? Watch this video!
Want to know what Texas School looks like from the inside? Watch this video!