Texas School 2024 is April 28-May 3!
Registration Opens January 3rd at 11PM Central!
---

At the Texas School of Professional Photography, our classes educate, inspire creativity and invigorate your photo business.   That is why we provide first-class instructors in a small class size.  This ensures more individual attention to meet your needs. 
After class, unwind with legendary our FUN and FREE evening events.  And don't forget our impressive Trade Show with over 70 vendors offering the BEST prices on equipment anywhere! You will NOT be disappointed!
We offer six days of the BEST photographic education in the world.  Because you will leave full of new ideas, new friends, new vision, we know you will join those who anxiously await Texas School NEXT year! Experience the unrivaled Texas School of Professional Photography: The BEST photographic education at the best price…and SO much more!
Texas School Is Education!
World Class Instructors!
Small Class Sizes, Rock!
Texas School offers 31 classes covering a wide range of photographic study. Choose from classes to help you with creating better images, image editing, expanding your creativity or growing your business. Spend the entire week in one class working closely with your instructor who will guide you through the techniques and the skills you need to become a complete photographer.
Texas School Is Fun!
Always has been. Always will be.
Legendary Evening Events
After a full day of photography, it is time to cut loose for a little evening fun and fellowship with 1000 of your closest photographer friends. Live music, free refreshments, crazy costumes and amazing door prizes are just part of the evening activities at Texas School.
Texas School Is Value!
Free Evening Meals + Free Entertainment.
Vendors Keep Tuition Low
Our amazing vendors go out of their way to make sure you have a great week at Texas School. They provide you with FREE evening meals, loaner equipment for you to try out and free door prizes every time you turn around.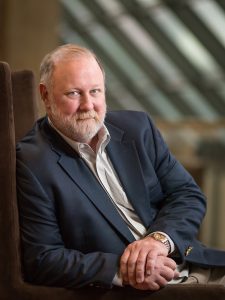 If you have never been to Texas School, let 2024 be the year!
Hear Don Dickson's interview about Texas School on The Photo Tellers radio show hosted by Bill Ramsey. The conversation shines the light on one of the largest (and most fun) educational opportunities for the serious Photographer. Get the inside story from Don, the School Director for 30 years and counting.
Countdown to Texas School Registration
January 3rd, 11PM Central
Registration Opens January 3rd at 11PM Central!
What is the Texas School Experience? Watch this video!
Want to know what Texas School looks like from the inside? Watch this video!