Learn how to build a successful wedding photography business.
The Business of Wedding Photography | 0 – $100K
Andre Brown
Course Number: 3
Level: All Levels
Are you a passionate photographer seeking to venture into the captivating world of wedding photography? Or perhaps you're an experienced pro looking to elevate your current business to new heights? Whether you're a novice or a seasoned professional, "The Business of Wedding Photography | 0 – $100K" is the definitive course you need to unlock your true potential in the industry.
This immersive class is specially designed for photographers of all skill sets. Join us as we delve into the secrets of succeeding in the lucrative world of wedding photography. Led by a seasoned industry expert, this session is meticulously curated to share invaluable insights and guide you through step-by-step strategies on how to grow your business from its inception to soaring 6 figures, all while capturing imagery that sets you apart from the competition.
Throughout this course, you'll gain mastery in a range of essential topics, including:
Couple's Posing and Lighting: Discover how to artfully capture the essence of love and intimacy between couples, ensuring every shot showcases their unique bond.
Reception Lighting: Master the techniques for achieving stunning lighting setups in various reception scenarios, adding that extra sparkle to your images.
Facebook Ads for Wedding Photographers: Unleash the power of social media marketing as we demystify the world of Facebook ads, enabling you to reach the right audience and elevate your online presence.
Process & Workflows: Streamline your photography business with efficient processes and workflows, maximizing productivity and client satisfaction.
In-Person Sales: Learn the art of persuasive selling in face-to-face interactions, effectively presenting your work and offerings to clients for greater success.
Post Processing: Elevate your photographs to a whole new level with expert post-processing techniques, enhancing their visual impact and ensuring your work stands out.
Throughout the course, you'll gain hands-on experience, participate in interactive discussions, and receive personalized guidance to address your unique challenges and goals. By the end of the 4-day class, you'll be equipped with the knowledge, tools, and inspiration needed to take your wedding photography business from zero to $100K and beyond
Meet the Instructor: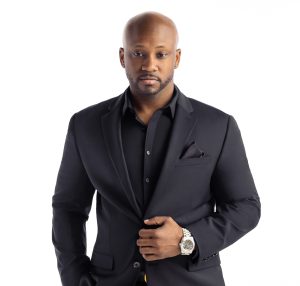 Andre Brown
Atlanta, GA
[email protected]
andrebrown.com
Andre Brown is an award-winning wedding photographer based in Atlanta, GA. His work has been featured in several notable publications and has won awards from prestigious organizations, including WPPI. Andre is also a speaker and educator and host of Bokeh Academy Retreats, hands-on training, and business workshops for photographers and a brand ambassador for Westcott, MagMod, Stella Pro, Nanlite & more.
Don't miss this extraordinary opportunity to transform your passion into a thriving and rewarding career. Embark on a remarkable journey to becoming an in-demand wedding photographer.
Why You Should Take This Class:
Students can expect to learn my go-to lighting techniques, for natural light, Off camera flash and Constant light.
Business and editing workflows to create a client experience that converts, saves you time and maximizes your revenue.
Sales and marketing techniques to add $2-4K in revenue to your average wedding sales.