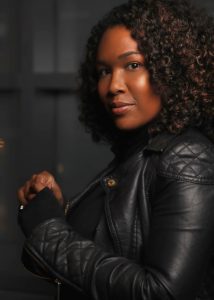 Audrey Woulard
Chicago, IL
[email protected]
katcteens.com
Audrey Woulard is a portrait photographer based out of Chicago IL. She is also a Nikon Ambassador and a Profoto Legend of Light. She is known for her portraits of teenagers. In addition to her portrait work, she also photographs high profile commercial assignments such as IAM's Pet food and Pottery Barn Kids.
Simply Dramatic Lighting
Audrey Woulard
Course Number: 34
Level: All Levels

During this class we will discover how to create dramatic lighting utilizing only available light to create various eye catching looks with very simple methods.
We will also combine ambient and a one light set up to mimic dramatic looks that often give the effect of multiple artificial light sources.
During the class Audrey will show the students some of her post processing techniques utilizing Photoshop.
In this class, you will learn:
How Audrey finds the specific yet simple natural reflectors she prefers and how she uses them with ambient light for dramatically lit images. Also how she achieves sharp images with really shallow depth of field.
How to combine ambient light and created light for a more editorial look with a one-light set up for a high impact look.
Quick and easy post processing techniques utilizing Photoshop for a modernized editing style.