Reborn: Evolving your Newborn/Maternity Business to the Next Level
Bree Adams
Course Number: 1
Level: Intermediate to Advance

 Are you ready to average $4000 per client?
Are you ready to separate and rise above your competition?
Are you ready to take dynamic images beyond what your competition shoots?
Are you ready to shoot and successfully sell "High Fashion" maternity?
Are you ready to offer "Fine Art" Photography?
Are you struggling with all the shoot and burn photographers that makes booking clients a price war?
Are you struggling to keep the calendar full and earn a NICE profit?
Are you ready to fill your calendar with less low profit clients and more high profit clients?
Do you need to take your newborn and maternity posing to a place that has clients saying, "THAT is who I want to photograph me?"
Then THIS is the course for you!
We will go beyond the basic pose and dive into becoming a high end, high fashion newborn and maternity photographer.  Bree will teach you dynamic lighting, styling, and posing. Your imagery and branding will stand out in your market and her proven marketing method will fill your schedule and your profit will sky rocket.
This is an Intermediate Course.  You must have a working knowledge of shooting your camera in Manual mode.  You must also have a basic knowledge of Photoshop.  We will also be using Lightroom.
Why You Should Take This Class:
Dynamic lighting, posing, photographing, and handling newborns from start to finish
Styling, lighting, posing, and photographing high end maternity images
Workflow and editing from simple to fine art images in a fraction of time
PRICING!!! PRICING!!! PRICING!!! You will price with confidence!
Choosing and selling products to sky-rocket your sales
MARKETING! Exactly how to advertise and fill that calendar
How to build and control a profiting business
Meet the Instructor: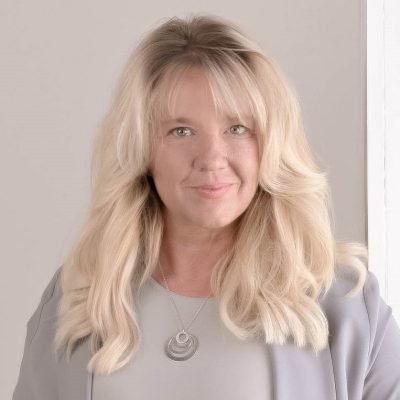 Bree Adams
Mansfield, Texas
[email protected]
www.BreeAdams.com
Bree Adams is one of the most highly awarded newborn photographers and has been sweeping the PPA awards since her first competition with client work, including the cover of the magazine for Professional Photographers of America.  She has been awarded Platinum Photographer of the Year twice, Gold photographer of the Year, Dallas Photographer of the Year, and resides as one of the "Texas Top Ten" photographers 3 years running.  Additional awards include the Sunset Lexjet Award and many individual awards for her newborn albums and images. (visit her website for her full award lineup)
She has turned her studio around from an $85 shoot and burn disk hobby into a fully booked and profiting studio averaging $4,000 per client.  Being a mom of four kids she knew she needed a business model that made a profit but kept her family a priority. Her Texas based studio specializes in high end maternity/ newborn photography and focuses on product-based clients.  She has taught her techniques at Imaging USA and photography guilds across the country.  Bree has a real passion for helping others to succeed in this tough business.