Bry Cox
West Point, Utah
[email protected]
BryCoxWorkshops.com
Bry Cox is a Gold Medalist out of 25,000 international photographers, and has owned a studio in Utah for over 20 years. He's been teaching workshops throughout the US and abroad for over a decade, and has created many training videos, plugins, and books for photographers to rave reviews. He's on the Adobe Software Evangelist team, is a PPA Master/Craftsman about 12 times over, and is Certified.
Bry's work has been featured in magazines and on covers, even in other countries. They're used by record companies, VIPs, filmmakers, TV anchors, and musicians. (Capitol Records, CMT, Billboard Magazine, TV Guide, American Girl Magazine, American Photo Magazine, and Professional Photographer Magazine to name a few.)
He photographs prominent people such as LeAnne Rimes, Olivia Newton-John, David Archuleta, Natalie Cole, Kenny Loggins, Linda Ronstadt, Steve Forbes, Mitt Romney, and the last four Utah Governors.
Why You Should Take This Class:
Quality starts with lighting people amazingly well, anywhere with any gear.
Save hours a day with a super fast workflow in Lightroom & Photoshop.
New business concepts to change the way you think about pricing and sales.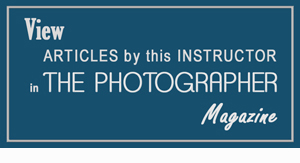 The Psychology of Portrait Pricing
Creative Problem Solving
The Day the Sky Fell
Fashion Posing for Women (Pt. 1)
Fashion Posing for Women (Pt. 2)
Fashion Posing for Women (Pt. 3)
Quality, Creativity, & Speed

Bry Cox
Course Number: 10

Are you a working photographer or want to have a stronger business? This class will help you face the two big bottlenecks: never enough time or money. Learn to save time and make more money with specific systems you can use daily to boost quality, creativity, and make more money per shoot.
With more competition, it's more crucial than ever to have a high-end style that blends beautiful and adaptive lighting with emotion and creativity, while also having business savvy. Attract better clients with an eye-grabbing portfolio, create killer marketing images, learn to sell in the right way, and make more money per job.
Whether you photograph families, children, weddings, or high school seniors, you'll learn to create more powerful photographs with more variety, while actually shooting fewer images, and being ninja-fast in your workflow.
You'll be given personal challenges and assignments utilizing models, advanced lighting techniques, and continually changing gear, styles, and locations.
You'll learn my systems for nailing exposure and color (inside, outside, with any gear), as well as making clients look amazing with light – before retouching. You'll learn my secrets of social dynamics to so you can read people and get strangers to relax on camera. You'll learn new ways of thinking about posing and directing so no two shoots look the same. And you'll practice systems of engaging people to pull out and capture someone's true personality with more powerful and true expressions.
Combing all these systems, you'll have better images before Photoshop than most people have after. Plus we'll take those images further with clean and fast retouching methods and workflow – nothing hidden behind the scenes. I'll make you faster, and your images will have a crisp, expensive commercial look while also being more real and emotionally captivating.
Finally I'll change the way you think about business by sharing what I call the Psychology of Pricing and Sales. These concepts will help reshape the way you price and sell, so you make more money with more emotionally powerful images.
Regardless of your level, the type of gear you have, or whether you've taken my class before, if you're serious about your portrait photography business, I'll make you a better, more creative, more confident portrait photographer.