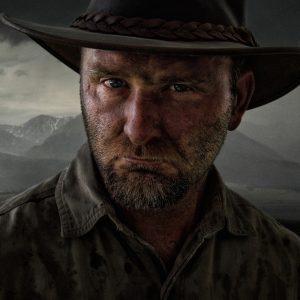 Carl Caylor
Iron Mountain, MI
[email protected]
Carl is a down-to-earth, portrait photographer and photographic instructor. He is a Kodak-Alaris mentor and has been involved with professional photography for over 30 years. He started his photographic career in the darkroom as a custom printer and technician. He has won numerous national awards for his photography, including 29 PPA Loan Collections and several Kodak Gallery, Fuji Masterpiece and Lexjet Awards.
Carl is the author of the book "Portraiture Unplugged" a guide to natural light portraits and is one of the most sought-after instructors in the country because of his "hands-on" coaching approach.
Why You Should Take This Class:
You will learn to use Natural Light and Flash assist for a portrait on location.
You will learn to see dynamic compositions through posing and the scene around your subject.
You will learn to finish an image for a professional print.
Hands-on Portrait Photography
Carl Caylor
Course Number: 6
Level: Intermediate to Advanced
There are many photography workshops out there to choose from, but you won't find any that have as much heart as the ones I teach. While I've got lots of fancy letters and photographic awards behind my name during my career, the light in a photographer's eye when they "get it" and make that image that they first saw in their minds eye is the greatest award of all.
This class will transform you as a photographer. It does not matter where you are in your career; each participant will receive specialized instruction from concept to print. I will teach you to see differently before you even put the camera to your face.
We'll break it all down; the psychology of the portrait, the right light for the situation, the power of seeing shape, form, and lines, and learning how to harness whatever light you have.
I'll demonstrate, then you create. We'll talk and critique, and then repeat. This class is intentional in scope and very hands-on.  At times, we do not know what it is we do not know. This class will open your eyes to the world of natural light and artificial light portraits in an all encompassing learning experience.
Carl will challenge you to become a better photographer than you already are. His photographic skills are just part of what will help each student. His greatest strength is his ability to see what skills others already posses and then break things down in simple terms to help enhance those skills to a new level.
Carl will share with you how to find usable portrait light in a natural environment.  You will learn to move a subject within this light to create a beautiful portrait.  You will also learn how and when to use flash as an assistant to natural light on location.  Artistic and physiological concepts will be addressed and practiced through the week.