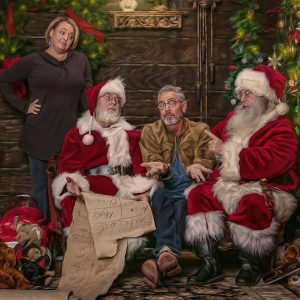 Chris & Lori Fritchie
McKinney, TX
chrisfritchiestudios.com
Chris has been a photographer for over 15 years and has 150+ editorial cover images and thousands of published images. TPPA Top Artist Image 3 years in a row, two-time GIA Nominee and will receive his Masters of Photography at Imaging USA 2022. Lori has a masters in education and has been the studio manager for the past 3 years.
Why you should take this class:
Developing a successful children's program
Magic of Santa and two other "Artist Series Themed Sessions"
Marketing and In Person Sales
The Complete Kids Program – Magic of Santa and more
Chris & Lori Fritchie
Course Number: 15
Level: Intermediate to Advanced

Chris and Lori Fritchie own and operate Chris Fritchie Studios in McKinney TX.
The studio is going through a complete makeover and branding process following the pandemic. During the pandemic we decided to rebrand the studio with the objective of taking advantage or our successful Magic of Santa program by changing our focus to children.
We have an all new marketing program that in it's first month booked over 25 non-Santa sessions. We will show each student how to setup a year long program including the Magic of Santa.
Our students will spend 50% of the class shooting in our studio to create images for their portfolio. We will focus on themed shoots along with set building, marketing and In Person Sales.