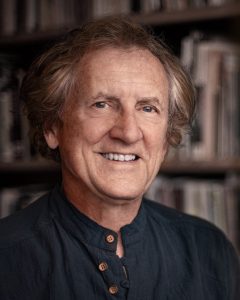 Dennis Chamberlain
Albuquerque, NM
[email protected]
dcphotoartistry.com
Dennis Chamberlain has been a successful art photographer for over ten years, specializing in scenic and landscape photography.    He is a Master Photographer, Master Artist, Photographic Craftsman, Certified Professional Photographer, and an Educational Associate of the American Society of Photographers.
He is a seven-time medalist in International Photographic Competitions, including being a diamond medalist in the Master Artist Category in 2016.   Dennis sells his work in four art galleries, as well as in shows and on-line, and he is the president of the Corrales Bosque Art Gallery in New Mexico.
His best-selling art pieces range from moderately enhanced photos to complete Photoshop composites, with everything in between.  He has always been fascinated with the science of creativity and, having studied the subject for twenty years, he obtained his Educational Associate degree from the American Society of Photographers in 2020 with his thesis "The Unlimited Potential for More Creativity in Today's Photography".
Why you should take this class:
You will learn new techniques for capturing stunning scenic and landscape photographs.
You will learn creative Photoshop and Lightroom photo editing approaches for more impact.
You will learn the differences between editing for print competition and editing for art sales.
You will learn what makes photographs stand out in the field of art.
You will learn how to sell your art photography, and how to maximize your profits.
Creative Scenic and Landscape Photography
Dennis Chamberlain
Course Number: 8
Level: Intermediate to Advanced

This class will focus on techniques for capturing stunning scenic and landscape photographs, and learning creative editing approaches for more impactful, salable art.   We will explore the things that make photographs stand out in the field of art, and how to construct scenic art composites starting with a "blank canvas".   Dennis will share his favorite Photoshop and Lightroom secrets, including how to fix common editing problems, and secrets for making compelling, believable changes of skies in landscape photos.
There will be "hands on" class exercises with Dennis taking you step-by-step through some of his favorite Photoshop editing techniques and compositing strategies.
You will have the opportunity to submit your work for the instructor's critique for purposes of print competition and art sales.
Throughout the workshop, four common questions will always be present and will be addressed:  what can you do to become a more creative photographer, why do some photographs have more impact than others, which editing techniques most effectively add to that impact, and which pieces are the most marketable.   In the end, Dennis will then lead you through the steps to get your photographs out into the art market.