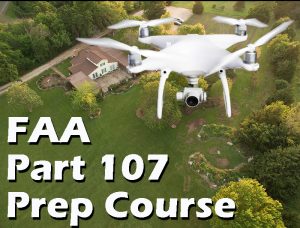 FAA Part 107 Prep Course
Hosted by Robert & Kathy Norwood
Saturday, April 24, 2021
10am to 5pm
Drones are a hot item with photographers today! But unlike most aspects of photography, drone photography requires a government license. This course will teach photographers the rules and regulations required by the FAA to successfully pass the Part 107 FAA exam.
Capt. Robert N Norwood has been a pilot with American Airlines for 30 years. He holds an ATP with type ratings on B-777, B-767, B-757, MD-11, and B-727. With over 36 years of aviation experience, Robert has successfully navigated the ins and outs of the FAA regulations and test taking.
We will cover the 5 main subject areas of the test. This include regulations, airspace classifications and operating requirements, weather, loading and performance, and drone operations.
A sample test will be administered to prepare the participants to take the Part 107 exam upon completion of this course.