Taking Your Studio to the Next Level
Greg & Lesa Daniel
Course Number: 12
Level: All Levels
Greg and Lesa Daniel are exceptional mentors who offer valuable insights and opportunities in the rapidly changing portrait market. With their proven track record, they can guide both seasoned professionals and newcomers to success.
In addition to their extensive knowledge, Greg has expanded the class to include a live demonstration of his acrylics and oils embellishment process. Witness how he elevates portraits to new artistic heights and learn from his mastery to enhance your own work.
Greg's business acumen and artistic talent ensure a solid planning process that captures emotions. Lesa excels in interpersonal skills and genuinely cares for clients. Together, they form a dynamic duo ready to share their knowledge.
Learn from Greg and Lesa's perfected processes in creating captivating experiences for clients, exceptional photography techniques, and compelling sales strategies.
Lesa's expertise lies in selling multiple wall portraits and maximizing sales averages. You'll also learn how to target upscale clientele and become indispensable to your client base. Their high-end portrait paintings have significantly elevated their average sales.
Enroll in this class to be personally guided toward your next level of success. Takeaways include a roadmap for building a successful business, learning how to embellish portraits, generating marketplace buzz, unique and cost-effective marketing strategies, "Trigger Marketing" concepts, stunning image creation with available light, natural group posing, developing an Experience Base Brand, and photography methods for substantial sales.
Don't miss this opportunity to learn from Greg and Lesa, who have achieved remarkable success. Let them be your mentors and elevate your career.
Why You Should Take This Class:
Learn how to market and sell large wall portraits
* Learn how to embellish your portraits with oils and acrylics
Develop an Experience Base Brand to distinguish yourself
Meet the Instructors: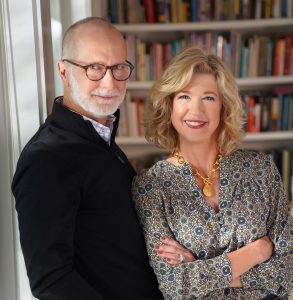 Gregory Daniel, M. Photog., Cr., CPP, F-ASP
Lesa Daniel Cr.
Titusville, FL, USA
gregorydanielportraits.com
A nationally recognized husband and wife duo who create exquisite portraits, Greg and Lesa Daniel are also masters in sharing their knowledge and experience. They make it look so easy, but you will learn their secret is behind the scenes' preparation and planning that result in timeless original portraits and a highly successful business.
Greg and Lesa are internationally recognized for their artistry. Though he is one of the most awarded photographers in the United States, Greg has the utmost privilege of living out his passion every day alongside Lesa in operating their portrait photography galleries in both Indialantic and Titusville Florida. He has achieved both the title of Master of Photography and The American Society of Photographers Fellowship. In addition, Greg was one of the youngest members to be inducted into the prestigious Cameracraftsmen of America in 1991, proud founding member of the International Society of Portrait Artists (ISPA) and a Past President for Professional Photographers of America.