Commercial Photography Class

Joe Glyda
Course Number: 15
Level: Intermediate

Commercial photography is alive and striving. Commercial photographers are busier than ever because they know the business of good photography.
By taking this class, not only will you learn more than "just the basics", but you will learn how to apply those basics to other projects that will put your knowledge above the You-tubers and other photographers as well.
We will work with basic product photography, then move to chrome and glassware and highly reflective surfaces. Then we will work on interiors and exterior buildings and room scenes and show how moving some furniture can make a room appear larger or smaller.
We will work on food photography, and I will show you how to shop for products at a grocery store.
This is not a Photoshop class; however, understanding and learning the correct way to make your commercial images look more professional will help set yourself apart from the competition.
Meet the Instructor: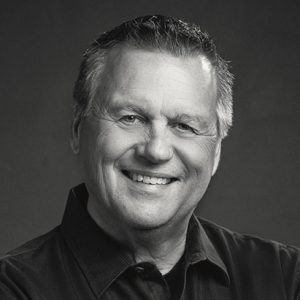 Joe Glyda
Jenks, OK
[email protected]
jglyda.com


Joe Glyda has been a Commercial photographer for over 45 years specializing in Food and product, Architecture and Aviation. He worked on staff at Kraft Foods for 36 years and created mouth-watering images for ads, brochures, recipe booklets and other print media and the company's website. He was instrumental in introducing digital technology to Kraft back in 1993, which completely changed the 8×10 film-based studio into a full-service digital studio by 1995. His leadership in the digital field, along with his commercial photography expertise led him to teach at PPA conventions, Texas School and Lamar School of Photography, and Kelby One training.
After taking an early retirement from Kraft in 2009, he continues to photograph food projects but has expanded his architectural and aviation assignments through his own company, Joe Glyda Photography, Inc. Joe is an energetic photographer with a keen eye and sense of adventure that keeps him on the cusp of creating great images.
He received the Nikon Industrial Photographer of the Year in 1995. The Gold Medallion for excellence from PPA in 1999 and was the co-chair for the photography section of the FIRST book on digital photography in 2001 which set the standards in Flexographic printing. Joe is a PPA Master Photographer, a Photographic Craftsman, and a PPA Master Artist.
His book, Food Photography, Creating Appetizing Images was released in June 2019.
His new book, WWII Aviation Artwork was released in August 2021.