Light Painting With John Hartman
John Hartman, M.Photog.,Cr.,M.Artist, A-ASP,Hon. EA-ASP,CPP
Course Number: 17
Level: Advanced
John Hartman returns to Texas School to show you the start-to-finish process of making incredible images using just flashlights.
You will create your own light painting, as well as watch and assist John as he photographs several larger-scale subjects. You will participate in the editing of all projects to build your skills and refine your technique, so you can go home and begin making your own light painted photographs.
And finally, you will discover how to market, merchandise and sell your light paintings. Whether you are looking for a new and interesting artistic avenue, or a way to add a sizable revenue stream to your business, this class is for you!
But most importantly, you will have fun! John has been teaching photographers since 1983, and his first class at Texas School was in 1998. He keeps coming back because of the great students and the incredible Texas School experience.
Why You Should Take This Class:
You will learn how to light your subject with a predefined illumination plan
You will learn how to edit dozens of individual images into a single light painted photograph
You will learn how to find clients who love what you do and will gladly pay whatever price you ask
Meet the Instructor: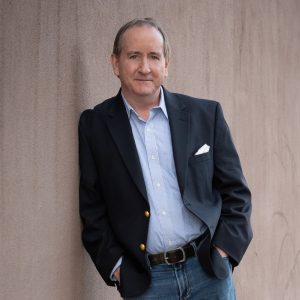 John R. Hartman
Stevens Point, WI
[email protected]
 johnhartmanlightpainting.com
John Hartman, M.Photog. Cr., M. Artist, CPP, A-ASP, EA-ASP, has owned his studio in Stevens Point, Wisconsin since 1974. For almost fifty years he has been able to remain relevant by constantly searching for new ways to keep his photography fresh, both for his market and for himself. John has been a photographic educator since 1983, teaching classes at Winona and other affiliate schools. He has been a platform speaker at Imaging fifteen times, and for twenty years held his wildly successful Marketing Boot Camps in Las Vegas. John is the author of Family Portraiture: How to Photograph, Market and Sell it (Marathon Press), as well as the digital matting software QuickMats4. In 2013 John was introduced to light painting, which has provided him with immense artistic satisfaction, as well as a sizable financial reward.