Light Painting With John Hartman
John Hartman, M.Photog.M.Artist.Cr., CPP, A-ASP,EA-ASP
Course Number: 20
Level: Advanced
John Hartman returns to Texas School in 2024 with a brand new light painting class, where you will learn how to use simple LED flashlights to create masterpiece works of art.
John will break down the complexities of lighting a subject with dozens, and sometimes hundreds, of individually lit images. He will then show you how to skillfully and efficiently blend the images into a single photograph that can't be done with any other type of image capture.
You will create your own light painting project during the week. You will also watch and assist John as he photographs two class light painting projects, which you will edit as a group in class.
Technical skills are important, but knowing how to find clients who are willing to pay whatever you charge for your art can help you create a product line that not only provides a highly profitable boost to your income, but also insulates you from any competition—which is a rarity in the photographic industry today. John will show you his simple method of marketing, merchandising and selling his light paintings, which you will be able to use to sell large wall art in other areas of your business, as well.
If you are looking to expand your business and have fun making art that no one else in your market can do, John's class will not disappoint.
Why You Should Take This Class:
You will learn how to light your subject with a predefined illumination plan
You will learn how to edit dozens of individual images into a single light painted photograph
You will learn how to find clients who love what you do and will gladly pay whatever price you ask
Meet the Instructor: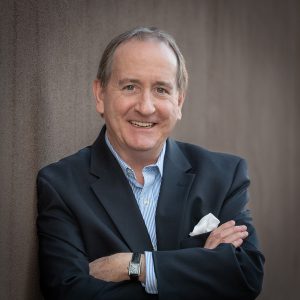 John R. Hartman
Stevens Point, WI
[email protected]
 johnhartmanlightpainting.com
John Hartman has owned and operated his studio in Stevens Point, Wisconsin since 1974. After photographing over 10,000 non-contract seniors and hundreds of families, he discovered and embraced light painting in 2013. Since then he has light painted hundreds of subjects ranging from aircraft, automobiles, architecture, motorcycles, industrial products, still lifes and musical instruments, with commissions sometimes exceeding $50,000. Two of John's light paintings have have been IPC Grand Imaging Award Finalists, and last year he received a Fourth Place in the World Cup Competition in Singapore.