A.B.C.'s of Photoshop Creative Cloud
John Wilson
Course Number: 33
Level: Beginning
This course is designed for the person with little or no experience with Photoshop.  (If you have been using Photoshop for years…most likely this class is not for you.)
You must have general computer skills.
Each student is expected to know computer basics, such as: How to Locate, Open, Save, Save As, Move Files, etc.
This is a "Hands On" Basic Photoshop class.  This is not a basic computer class.
Please consider taking a basic computer course before enrolling in this class.
Upon completion, a thumb drive will be provided for each student which contains all project images from this week-long course.
PLEASE NOTE
You will need the latest version of Photoshop Creative Cloud installed on your computer.
NO AMATEUR OR EARLIER VERSIONS OF PHOTOSHOP ALLOWED.
WE DO NOT TEACH LIGHTROOM…PHOTOSHOP ONLY
TOPICS FOR THE WEEK
Refreshed for 2024!
• Artificial Inteligence
• Layers
• Masking
• Selections
• Tools
• Filters
• AI Neural Filters
• Brush Controls
• Burning and Dodging
• Transformations
• Overlays
• Sky Replacement
• Adjustment Masks
• Adjustment Layers
• Auto Align
• Auto Blend
• Modifier Keys
• Cropping
• RAW file adjustments
• Creation of custom brushes
• Portrait retouching
• Adding snap to landscape
and art images
• Creating instant "Fall" effects to "Summer" images
• Panoramas
• Copy and Restoration
• Color corrections
• Match Color
• Curve and Levels adjustments
• Composite building
• Color Lookup Tables
• Changing backgrounds
• Adding trees, birds and other goodies to your images
• Scratch Disks
• Removing objects
• Vignetting
• Black & White adjustments
• Recovering hidden details
• Removing "Red Eye"
• Retouching eyes
• Changing the Hue and Color of an image
• Opening eyes
• Head swap
• Texture Overlays
• Adding Canvas Size
• File types
• Understanding Resolution
• Sizing for Web, photo labs and 4 color print products
• Time permitting, Frequency Separation
Meet the Instructor: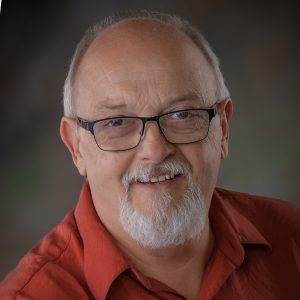 John E. Wilson
Fort Worth, Texas
[email protected]
www.johnwilsonstudio.com
Why You Should Take This Class:
This class is a "Stress Free', hands on workshop. facilitated by a patient instructor
Students will learn to use the tools and multiple methods to enhance, correct and polish their images…saving time and money!
You will learn "Real World", everyday techniques used by the best Photoshop users!
Assignments from basic to Intermediate…some advanced as well.
This class will enable and empower the student to communicate more intelligently with their lab and "In House" retouching staff.