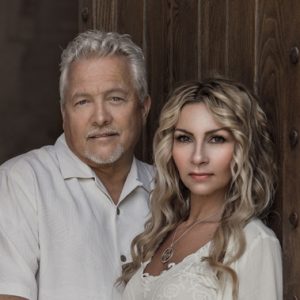 Kelly and Kalina Schneider
Cape Coral, Florida
[email protected]
ksfinearts.com
Kelly and Kalina have extensive experience in higher level education and have delivered training and hosted fine art portrait events all over the US and in Europe.   Kelly holds a Master's degree on Human Development from the US Naval Post Graduate school and Kalina earned a Masters in Cultural Studies and Art History from one of the most respected universities in Poland.   Both Kelly and Kalina hold PPA Master Photographer and Craftsmen degrees and earned various awards and publications internationally.
Why you should take this class:
Our course follows the rules of the KNOWLEDGE, SKILL, ABILITY (KSA) learning model.  We will focus on theory/knowledge followed by application of that knowledge to develop skills and the repetitive events to start growing new and honed abilities.
Students will learn the THREE PILLARS of Powerful Portraits and how to apply them using the portrait photographers "Toolbox" in all types of portrait shooting scenarios (editorial, glamour, Boudoir, etc.)
Students will have extensive hands-on active shooting and assisting that will emphasize the use of various lighting needed to create powerful SALIENT portraits
Students will focus on the core LR and PS tools and plug-ins/actions that are key to enhancing the getting it right in camera images that WILL elevate their art to the next level
POWERFUL PORTRAITS – An intense course on HOW to achieve them – Every time
Kelly and Kalina Schneider
Course Number: 25
Level: Intermediate to Advanced

Our intense yet fun and exciting program is focused on effective use of the core portrait photographer's "toolbox" (Camera, Lens, Light, Props, Posing, etc) that consistently results in powerful portraits.
The hands-on shooting and location events are core elements of this intense yet fun class and we will use all types of light (Natural, Available, Reflected, Florescent, LED, Strobe) and practice how to blend light and subject to gain the most impact.
Students will be tasked with "class challenges" and be assigned to "Shooting teams" and perform specific timed but achievable actions to create an image based on a set of requirements (like Dutch Masters, Victorian, Etc).
Students will act as "primary" and "Assist" roles and be responsible with model direction, lighting, scene development.  We will shoot Editorial, Environmental Portraiture, Glamour/Beauty shots and Boudoir/Intimate portraiture during the class and at various locations (TBD).
This is an active class and direct student involvement, and participation is key!  We will finish the week events with a full day of step-by-step post processing training using Adobe LR and PS where the students will edit images and compete in a final class image competition with prizes!