A PORTRAITURE AWAKENING
Kelly and Kalina Schneider
Course Number: 24
Level: Intermediate to Advanced

This intense hands-on course requires each student to demonstrate effective use of the core Portrait photographer's "toolbox" (Camera, Lens, Light, Props, Posing, etc.) that consistently results in Powerful Portraits. Class will work this repetitively throughout our shooting periods during the school week.
Students will be tasked with various fun and exciting "class challenges" to demonstrate their understanding of various theories discussed. Students will also be put into small "Shooting teams" and tasked with a specific timed but achievable goal to create an image based on a set of requirements.
We will shoot Editorial, Environmental, Glamour and Boudoir during the class using all types of lighting.
The final day of our course will focus on post processing and enhancing our correctly captured IN CAMERA images much higher levels of WOW! We will discuss fundamental portraiture-based approaches in Adobe LR and PS.
We will provide all our students with their own personal copy of our custom designed PS actions and resources to help achieve greater results. We will do a live edit step by step from one of the images taken during our class.
Why You Should Take This Class:
Learn and develop new skills in the THREE PILLARS of POWERFUL portraiture and immediately implement them in your everyday workflow
Re-awaken your creative spirit through a deep-dive in styling and storytelling in your portraits
You will use all types of lighting (natural, reflected, LED, Strobes, etc) in a masterful way that WILL consistently result in images that speak to others
Meet the Instructors: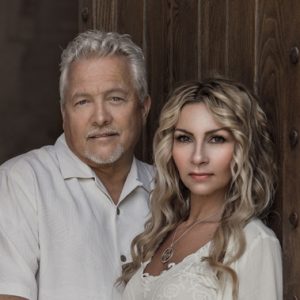 Kelly and Kalina Schneider
Cape Coral, Florida
[email protected]
ksfinearts.com
The husband-and-wife team of Kelly and Kalina Schneider have both achieved the PPA Master of Photography and Photographic Craftsmen degrees in PPA.   Their love and passion for creating one-of-a-kind portraits is second only to their excitement to teach others!   Kelly holds a Master of Science in Human Systems Engineering and has been teaching complex skills in the Department of Defense for over 30 years and Kalina has a master's degree in art from Poland.   Kelly's past included the director of training for the FORD Class Nuclear Aircraft Carrier program in Washington DC and Kalina worked for the National Gallery Of Art for over 10 years.   They bring a blend of advance technical skills and a deep artistic vision to their work.