The Fine Art of Portraiture
Kristi Elias
Course Number: 14
Level: All Levels
A successful fine art portrait photographer needs an equal balance of uniqueness, creativity, and a strong business mind. Learn how to become that creative pro photographer in this fun-filled, fine art immersion class, filled with artistic photographic creations, creative editing, business, marketing, successful sales and an abundance of creative inspiration. Learn how she creates her masterpiece portraits, as you create your own.
Learn how to find and grow your creative style, find inspiration and work with YOUR imagination. Kristi will also talk about her work and the thought process behind creating her imagery. Learn to create with confidence and eliminate the boundaries between what is possible and impossible.
Leveraging her 24 years as a professional photographer, Kristi will demonstrate how she merged her art gallery world and photography business to run a successful fine art portrait studio and business. Kristi will share her profit-proved strategies for providing a luxury-based client experience while creating the work YOU want to create, and that clients will not only pay for but rave over.
2014, 2015, & 2016 California Photographer of the Year, Master Photographer Kristi Sutton Elias has been an artist all of her life. Earning her degree from Brooks Institute of Photography in Santa Barbara, she's worked as a professional photographer and gallery represented artist. With an artist's eye and a poetic soul, Kristi merges her artistic energy and creativity into fine art portraiture, creating pieces that show her identifiable mystic and timeless style.
Why You Should Take This Class:
Hands on creative photo shoots both in studio and on location, lighting, posing, propping for creative story telling. We will even do an underwater and over water shoot
Creative fine art Photoshop editing, create masterpiece portraits while defining and growing your style
Fine Art business, Marketing, successful sales, abundance of creative inspiration
Meet the Instructor: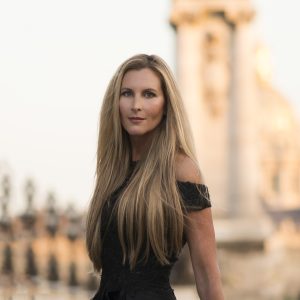 Kristi Elias
Long Beach, CA
[email protected]
www.KristiElias.com
From sketch to sculpture, Kristi's passion for fine art photography has brought her to the forefront of the photography world. She has been featured on NBC News, in museums, art galleries, billboards, storefront window displays, magazine covers and ads, as well as in numerous industry magazines like Professional Photographer and Rangefinder Magazine. Her portraits have earned her numerous top awards and international recognition, including multiple Photographer of the Year Medallions, the Canon Par Excellence award, PPA Loan Collection images and over 70 WPPI Merit Awards.
Kristi owns a luxury based fine art portrait studio and art gallery on the water in Shoreline Village of Long Beach, California. She believes in giving back and helping to grow the photography industry. Kristi is a photographic and business educator, teacher, author and image competition judge.