The Best of Both Worlds
Business and Photographic Techniques to help you #BeMoreSuccessful
Jamie Hayes & Mary Fisk Taylor
Course Number: 18
Level: All Levels

During this course, they will focus on the "whole" photography business, sharing game-changing knowledge to improve both your photographic and business skills.
In the morning sessions, you will learn clear and easy to implement business techniques including:
Establishing and managing your brand (Mary is a Certified StoryBrand Guide and a Profit First Professional, in addition to having her MBA and constantly updating her learning to better understand the world of owning a small business.)
Proven marketing and promotional techniques that are efficient and highly effective.
How to use hard data to help you set sustainable, profitable pricing models
Strategies and techniques to improve your success in the sales room
But this class is not just about business, it's also about the creative and technical aspects that ultimately result in the products your customers will love.
In the afternoons, you will learn effective photographic skills and techniques that will:
Take the hassle out of lighting – in studio and out on location, but leave you with amazing and consistent lighting for all of your images.
Allow you to help your clients look their best through effective posing and flattering lighting
Simplify the technical aspects of your sessions, so you can focus more on getting the images you need, and giving your customers an amazing session experience
Help you shoot for the sale – because without a successful sale, the rest just won't matter.
In addition to "full access" to their wealth of knowledge and experience, you will also fall in love with their straight-forward and passionate style. They truly care about the success of each student's business and they go the extra mile to help you develop a solid plan to  #BeMoreSuccessful.
Why You Should Take This Class:
Each morning the class will discuss and go over numerous options and ideas to develop and create a highly profitable marketing plan that will keep your studio calendars booked for weeks in advance.
Every afternoon is full hands-on posing and lighting with a variety of models and subject matter. Studio and location lighting will be explored and used with a variety of light sources.
Each student is welcome to schedule a 30 minute one on one meeting with Jamie and Mary to give your business the personal attention and direction it needs. Mary and Jamie also give each student all of the resources, price lists, marketing templates and material that they need to get back to their studios and #BeMoreSuccessful.
Meet the Instructors: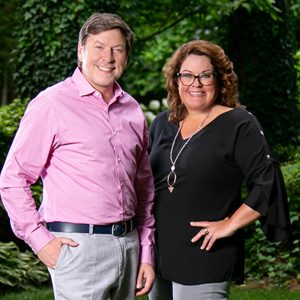 Jamie Hayes & Mary Fisk-Taylor
Richmond, Virginia
[email protected]
hayesandfisk.com
Joining forces over 20 years ago, the team of Jamie Hayes and Mary-Fisk Taylor have become a dynamic duo of photography. By combining Jamie's extensive photographic experience, and Mary's unparalleled creative marketing and business management skills, they have built two highly successful studios! They gross well over $1,000,000 in professional photography and hope to share their process, dedication and journey to success with you.