Learn how to create stunning family portraits and how to grow your photography business.
Family Portraits

Michele Celentano
Course Number: 7
Level: All Levels
Do you have a passion for photographing families and creating memories that last a lifetime? This class will take your skills to the next level. Michele Celentano is a renowned portrait photographer who has been featured in magazines, books, and TV shows. She has over 30 years of experience in the industry and has won numerous awards for her work. In this class, you will learn from her expertise and get to work with her personally. Here are some of the topics that will be covered in this class:
Lighting: How to use natural and artificial light to create different moods and effects. How to choose the best time and location for your shoots. How to use reflectors and light modifiers to enhance your lighting techniques.
Posing: How to pose families of different sizes and ages. How to make your clients feel comfortable and natural in front of the camera. How to use props, accessories, and clothing to add interest and variety. How to avoid common posing mistakes.
Composition: How to use leading lines, framing, and other techniques to create dynamic and balanced images. How to use depth of field, focus, and perspective to draw attention to your subjects. How to crop and edit your images for optimal results.
Storytelling: How to capture the personality and emotions of your clients. How to use themes, colors, and backgrounds to create a cohesive story. How to use storytelling techniques to create albums, slideshows, and wall art for your clients.
Business Marketing: How to define your brand and style. How to identify your target market and niche. How to create a portfolio and that showcases your work.
Pricing: How to price your services for profit and value. How to create packages and collections that appeal to your clients. How to upsell and cross-sell your products and services.
This class is not just a lecture – it is a hands-on experience that will give you the opportunity to practice what you learn with real families. You will get to shoot at different locations with different lighting conditions. You will also get feedback from Michele and your fellow classmates on your work.
This class is an opportunity that will transform your photography and your career. You will learn from a master who has been in the business for decades and who loves sharing her knowledge and passion with others. You will also have fun and make new friends along the way.
Meet the Instructor: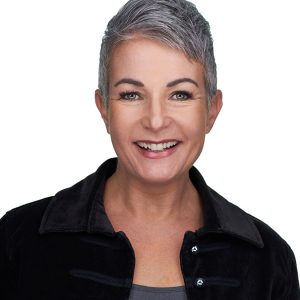 Michele Celentano
Anthem, AZ
[email protected]
michelecelentano.com
The greatest highlight of my career came at the age of 35 when Canon USA invited me into the Canon Explorer of Light program. There are only 40 Explorers of Light in the US and I am still pinching myself that I stand among 39 world renowned educators. Teaching and public speaking at conventions is my jam!!! I have been teaching photography internationally for more than 20 years. From intimate workshops to massive keynote presentations, teaching fires me up like nothing else. As I was coming up in the industry, I would attend workshops several times a year. The instructors soon became family (that's a surprise, right?) and soon I was being asked to teach classes. Teaching has brought me to Australia, South Korea, Italy, Hawaii, Puerto Rico, Canada, and most of the US. There is nothing more rewarding than giving back to a community that has given so much to me.
Why You Should Take This Class:
Learn how to pose families of different sizes and ages.
Learn how to make your clients feel comfortable and natural in front of the camera.
Learn how to use props, accessories, and clothing to add interest and variety.
Learn how to avoid common posing mistakes