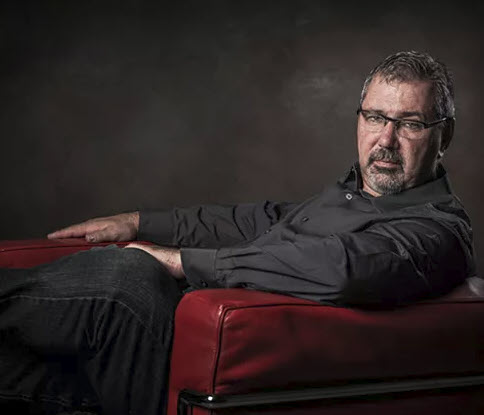 Randy Van Duinen
Belmont, MI
[email protected]
rvdphotography.com
Randy is a nationally and internationally award-winning architectural photographer, speaker and trainer based out of St. Petersburg, Florida. He specializes in Architectural Photography, Interior and Exterior Photography and Healthcare Photography. He is recognized for his digital imaging skills that he uses with his architectural and art photography and has worked with Adobe and Skylum Aurora HDR.
His photography has been on the covers and inside national magazines ranging from Interiors magazine and Professional Builder to the covers of Professional Photographer and Photoshop User. Some of his clients include Gresham Smith, ASD/sky, Daroff Design, BayCare along with numerous local architects, interior designers and builders.
Randy received the Silver Medal in the 2014 World Photographic Cup for his commercial photography and was on the USA Team in both 2014 and 2016. He has also been awarded  1st and 2nd place at the Grand Imagining Awards for his architectural images. Randy has been the Florida Professional Photographers "Photographer of the Year" in 2012 and "Artist of the Year" in 2015 and 2016.
Why You Should Take This Class:
Students will photograph on location as Randy demonstrates his techniques live
Post-Production techniques using Lightroom, Photoshop, and Aurora HDR.
Learn aspects specific to the business of commercial photography including providing accurate estimates, marketing, and more.
ARCHITECTURE + INTERIORS PHOTOGRAPHY
Commercial Photography and Business System for High-End Clients

Randy Van Duinen
Course Number: 30
Level: All Levels
This real estate/architectural/commercial photography class is for photographers looking to improve their skills. This class will discuss the system Randy uses to photograph for his high-end architecture clients.
This is a hands-on class where you will be photographing and then processing your images in an environment where you can get all your questions answered.
The class is divided into three sections: The first part is hands-on photography, where you will be learning how to photograph for architects, interior designers, and elite builders and contractors.
Next is post-production, where you can set yourself apart from your competition using Adobe Lightroom and Photoshop techniques.
The third and most important part of the class is running your architectural photography business. Randy will provide you with all the information and materials needed to increase your market share, confidence, and profitability in the architectural photography industry.
You should have a working knowledge of your camera and basic knowledge of both Adobe Photoshop and Lightroom. For this class you will need your camera, tripod and laptop computer.