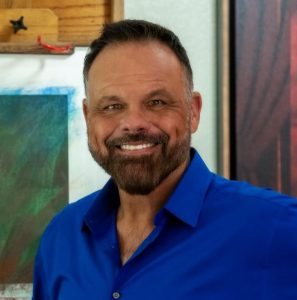 Richard Sturdevant
Loretto, Tennessee
[email protected]
sturdevantstudio.com
sturdavinci.com
Richard Sturdevant is a leading expert in photographic artistry and creative composites. His award winning work, style, and techniques have earned him high praise in the photographic industry.  Richard is known for an impressive track record in PPA print competition – receiving 17 prints with a perfect 100 point score in both state, regional and district competitions. He also made history with PPA at SWPPA District competition in September 2010 for the highest print case ever scored in the USA, Receiving a 100 print score on all four of his prints.
Richard is the only Photographer in PPA History to go Double Diamond four times 2012, 2013, 2015 and 2016. He has been awarded Diamond Photographer of the year 11 times with Diamond and Platinum awarded at Imaging USA 2011 and 2014.
Why You Should Take This Class:
Learn how to create advanced composites for those who truly want to go to the next level

Learn light creation and lighting to fit the scene
Learn illustration techniques that can be used on any image
Crushing the Box! Breaking the Creative Sound Barrier
Richard Sturdevant
Course Number: 29
Level: Advanced
In this class, you will learn how to create advanced composites for those who truly want to go to the next level.
Join Richard Sturdevant, newly crowned 4-Time PPA IPC Double Diamond Loan winner, for a trip into the artistic soul.
Creating an exceptional fine art composite consists of many things, but the two that separate good from great are conception and finish. Conception and the ability to dream up a visual idea or to tell a visual story that is original and unique to your vision, is priceless. Equally important is the ability to bring it all together in such a way that it is beautiful and meaningful to the viewer. The finish of the art should keep the viewer engaged in the content and not the technique. Everything in between this journey is trained execution.
Richard says, "In this program I will share like never before on this process, known for my style, concepts and the way I finish up an image. I will share how to create concepts that reflect who you are and how to execute them and most of all finish them in such a beautiful way. I'm good at what I do and you will leave this workshop better for it."
Content will cover:
Conception
Resource gathering
Light creation and lighting to fit the scene
Using the right angle of view
Extraction
Composition
Color theory and Harmony
Illustration techniques that can be used on any image
Plug-in techniques
PS Painting techniques
Proven finishing techniques and presentation
Corel Painting Techniques