The Art of Fine Art Children's Portraits
Shannon Squires
Course Number: 30
Level: Intermediate to Advanced

During this class students can expect to learn the ins and outs of Shannon's award-winning styling for Children's Fine Art Portraits.
There is something so captivating about children. Their innocence, natural joy and overall positive outlook on life has always intrigued me.  However, you don't have to be a children's photographer to learn new tools from this intermediate to advanced level class.
I have structured a business that works with only children 95% of the time.   During this class you will learn the ins and outs of how I create fine art children's portraits for clients and models from around the country.
You can expect to learn everything from:
styling children's portraits
where to find wardrobe
how I light, pose and work with children
editing and post-production start to finish
some small compositing to add something a little extra to your images
how I market and sell my fine art
Students should come with a foundation in photoshop as we dive deep into techniques.  Starting with fine art retouching, then small compositing, followed by full compositing, and even some marketing, nothing will be left off the table.
Why you should take this class:
Composing, styling a fine art children session from start to finish
Fine art retouching and small compositing
Taking your images to the next level with compositing
Balancing light and shadows and matching colors in a composite
Meet the Instructor: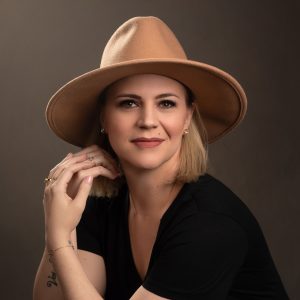 Shannon Squires
Colorado Springs, CO
[email protected]
shannonsquiresphotography.com
On her second year of entering at the national level Shannon won the 1st place Grand Imaging Award in the Children photography category for the Professional Photographers of America in 2019.  Shannon won once again in 2021 taking 1st place in the Children category, 3rd place in Photographic open, and the overall Grand Imaging Award for all of IPC. Shannon loves to teach and share her long journey with peers, and can be found teaching both online and in person around the country through various other forums.
When Shannon is not shooting, editing or teaching she is a very busy momma to 3 small kiddos, as well as a wife to her hard-working husband, and enjoying living life in beautiful Colorado.