Video Increases Your Earning Potential
Steve Watson
Course Number: 32
Level:  Beginning
Learn with an instructor with over 30 years in the business as a Content Creator, Actor and Director of award-winning content of short films for both business and the Digital Platform.
Are you ready to take your earning potential to new heights? It's time to embark on a transformative journey with our cutting-edge Beginners Video Course. Whether you're just starting out or looking to upgrade your skills, this course is your golden ticket to success in the modern digital landscape.
Our comprehensive video course is designed to equip beginners with the essential tools and knowledge to create compelling videos that stand out and drive results.
What sets our course apart is its holistic approach. We understand that beginners need a strong foundation, so we start with the basics. From understanding different types of video content to mastering the art of storytelling, you'll learn the core principles that make videos engaging and impactful.
As you complete the Ultimate Beginners Video Course, you'll not only have a portfolio of impressive videos but also a newfound confidence in your abilities. Whether you're looking to boost your career, start a new venture, or simply explore your creative side, this course is your gateway to success.
Don't miss this chance to enhance your earning potential and stand out in a world driven by visual content. Enroll in our Beginners Video Course today and embark on a journey that will reshape your future! Your success story begins here.
Meet the Instructor: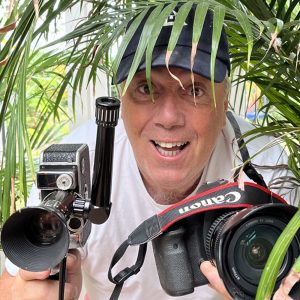 Steve Watson
Nottinghamshire, UK
[email protected]
For the past ten years, Steve has directed many Dance shows, shot Pop Videos and collaborated on a number of short films as both Writer, Director and Actor. Steve has a Film School in England, to teach people who have a passion for film and have something to say.
Why You Should Take This Class
Essential tools and knowledge to create compelling videos
Understanding different types of video content to mastering the art of storytelling
Take your earning potential to new heights