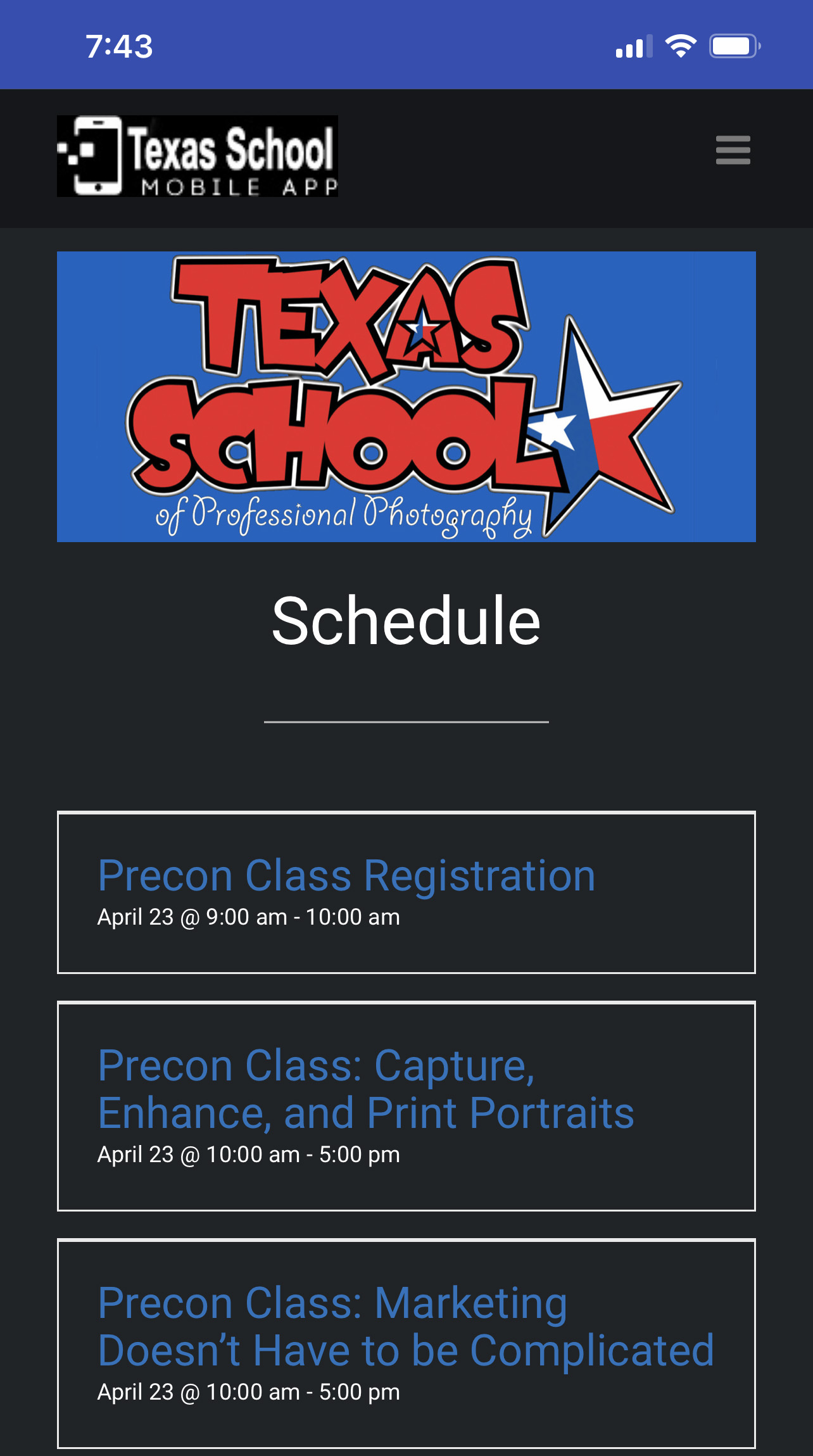 Coming to Texas School?  Download the Texas School App at TexasSchool.org/app.
The app has a list of instructors, their class locations, maps to the venues, the school schedule and so much more.
Add the App to your Home Screen by following the examples below: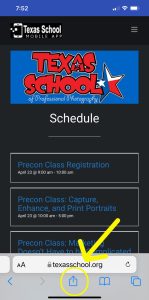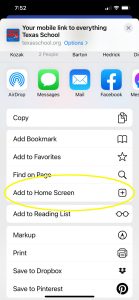 Download a printable Texas School Schedule.
Download a printable list of class locations.  (Maps available on the App)