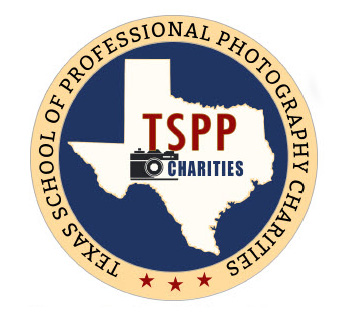 Texas School Charities exists to harness the giving power of the 1,000 plus photographers who attend Texas School each year. Together, we can make a profound impact on communities across America.
Texas School Charities has a two-fold mission.
1. Provide educational scholarships for future and current entrepreneurs.
2. Provide manpower (photographers) and financial assistance to Now I Lay Me Down to Sleep (NILMDTS) which gifts remembrance photography to parents whose children do not have a long life expectancy.

The primary fundraising activities for Texas School Charities occur during the week of Texas School of Professional Photography (April 24th – April 29th).

The Big Give Back event will include numerous items and services from generous donors to raise money to benefit students of Texas School and Now I Lay Me Down to Sleep.
For more information on how to be involved with the 2022 events, please contact Trey Homan at [email protected].

Texas School Charities is a 501c(3) registered in the state of Texas