High School Seniors from Portraits to Sports—Lighting, Posing, & Business
Alison Carlino
Course Number: 5
Level: Intermediate to Advanced

What do High School Seniors want? They WANT an experience that shows off their style and truly tells the story that often sums up their High School years. Learn to story tell with light! We will use strobes, speedlights, soft boxes, grids, MagMod grids/gels, Atmosphere Aerosol, and fire to bring home the drama. Students will learn 1 light, 2 light, and 3 light set ups.
Being able to confidently walk into any interior/exterior space and diagnose the quantity, quality, color, and direction of the light and then decide if you want to use it as is or alter it to create your vision, helps you work in any situation. Half of Monday and half of Thursday is spent on lecture. The rest of week is hands on and in the field. We will go off site to locations that challenge you and you will have models to practice your lighting and posing on.
Learn posing from the feet up to the head in standing, seated, and motion-based sequences. Finish the vision by styling the hands and changing the expression. Learn how to match the pose to the mood of the light and the moment. Use your voice to direct the subject; communication is key to relaxing nervous kiddos.
A full day (Thursday) will be spent on team and individual sports. You'll learn about the packages, poses, and lighting and will photograph athletes in action.
Trend-setting imagery is no good if you can't sell it, so get ready to learn all about the Class of 2023 Collections, the Summer Senior Athlete Sessions, how family portraits are brought into the yearly marketing cycle, and the photo products from Miller's Professional Imaging that are in high demand.
Alison offers private Q&A sessions during the week where you can ask her any industry question or review skills you just need to talk through one more time. This class assumes that you are already shooting on manual settings, that you understand the exposure triangle, and that you own and are using lighting but might need a brief review of the basics and a HUGE creative push. Join Alison and be ready to work.
Why You Should Take This Class:
Students will learn the off-camera lighting gear and techniques that creatively push the envelope for high school senior portraits and for team/individual/banner sports photography.
Students will learn how to modernly pose high school senior females and males for portrait & sports sessions.
Students will learn various marketing strategies and current products/collections that finish the creative vision
Meet the Instructor: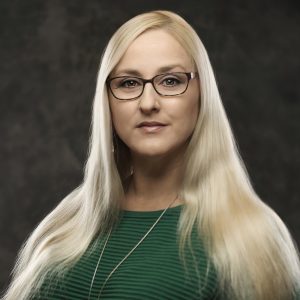 Alison Carlino
Sugar Land, Texas
[email protected]
www.carlinosphotography.com
Alison Carlino photographs and educates around the world. As a former master degreed elementary teacher, she can relate to students both technically and personally.
In her 19th year of business, she hosts multi and single day workshops on the topics of off camera lighting, modern posing, team sports, high school seniors, and night sky photography. She is a member of and teaches/judges for WPPI, PPA/Imaging, SWPP London, PPGH, Texas School of Professional Photography, TPPA, and SYNC Sports. Alison Faith Fine Art Photography showcases Alison's landscape & night skies photography.
Alison is proudly sponsored by and a member of the speaker team for Miller's Professional Imaging.