Seniors INSIDE the Box
Gary Box
Course Number: 3
Level: Intermediate to Advanced

Take your photography and business to the next level. Better skills equate to better photography and better sales. Gary will work on perfecting those skills from basic fundamentals to advanced techniques that can boost senior and other portraits.
He will cover the scope of the business from marketing, pricing and sales as well as lighting, posing and image design. He will also share his approach to workflow and how to streamline yours to spend less time in front of the computer.
Although a senior class, the majority of what we teach, like lighting, pricing, sales, is cross genre. Looking for a class on creating loan images?  This isn't it. This class is for people who want to increase their bottom line. We take both the photography side and the business side seriously. Learn how Gary tries to sell every senior a base of 3 wall portraits and a custom album.
Gary Box has been a full time photographer for 32 years in a small town near Tulsa OK. He has run the gamut from starting out, to higher volume (1100 sessions per year), down to mid volume and now lower volume and higher price.
Why You Should Take This Class:
Better lighting in studio and off camera flash, without looking "flashy".
Better sales techniques. What to do, what to say.
Shooting specifically for the products you want to sell.
Meet the Instructor: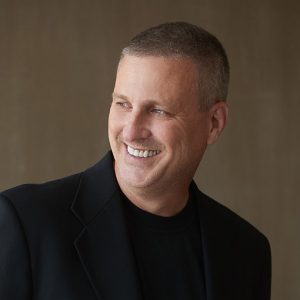 Gary Box
Sapulpa, Oklahoma
[email protected]
www.boxseniors.com
Gary Box, M.Ph, Cr., CPP has had his studio in Sapulpa, OK, near Tulsa for over 30 years. He has worked several business models over the years from higher volume, lower price to mid volume, mid price and now lower volume high price and has a unique perspective on what works. Although he loves creating incredible portraits, he takes the business end very serious! Expect your sales to take a significant jump after this class.