EVENTVILLE
Jamie Cobb
Course Number: 7
Level: All Levels

Most photographers discount the lonely photobooth as an after-thought product. However, the photobooth requires no explanation to clients on the functionally, the value added to their event or the fun results. Capitalizing on marketing simplicity and offering additional services to provide turnkey imagery solutions, personalized for their occasion, will pave the way for exceptional customer satisfaction in this six-digit income genre.
You will learn EVERYTHING needed to create a successful experience for your client, making you the ONLY choice for all future event needs, along with portrait, headshot and furry family member photography bonuses. Starting with the required equipment to cover big corporate gigs to the streamline workflow to quickly photograph multiple event groups using Darkroom software.
The Why, How and Process of capturing a part of the most challenging and rewarding photography genre. Jamie will explain in detail how the "hub and spoke" system for event coverage functions, based on the photobooth model.
Learn to print on demand while on location, so each attendee walks away impressed holding a personalized "marketing piece" from your business. Every event is a branding and marketing strategy to book your next month worth of income. Even if you have never thought about this type of service, you will get the marketing plan to start running with minimum effort, by adding benefits to organizers with photo-booths, balloon towers, staff headshots, on-site printing, video, etc. In fact, you could implement one of these ideas to book an event in your area BEFORE leaving Texas School.
If you are tired of the ebb and flow of photography season, join Jamie to learn how to work year-round and build a successful business model that will drive your brand to be the first contact for ALL local events.
SPONSORED BY



Why You Should Take This Class:
Develop best photographer time management for creative marketing, on location coverage, post processing and social media scheduling.
Learn to create, market and maintain a photobooth operation to drive upsell opportunities, delivering a full event coverage package to excite clients.
Understanding basic lighting and setup for efficient captures that minimize post-processing, decrease turnaround times and increase client referrals
Meet the Instructor: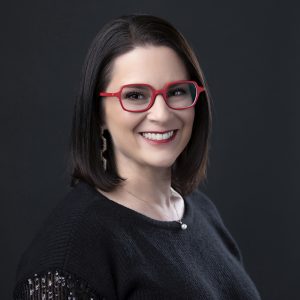 Jamie Cobb
Edmond, OK
[email protected]
rentphotoville.com
Jamie Cobb
Jamie is often described as part photographer, part Photo Booth entrepreneur, and all-around hustler. Her drive, focus and simple work approach helped Jamie develop a thriving profitable business in a few years. As a young advertising sales professional in the early 2000s, Jamie quickly learned there was always more to a client's story. Peeling back the layers of hidden needs has been the focused strategy, along with simple goal planning, hard work and delivering outstanding experiences. Jamie is a recent evangelist for Fujifilm cameras and MagMod as she is never afraid to implement technology to improve quality, profitability and integrate easily into her client workflow.
She is happy to share her passion with anyone willing to grow as a business owner as Jamie is fully invested into the photo industry. When she isn't in "full press" work mode or sweating at her favorite gym, Jamie loves spending time with her life partner Brendon and her fur babies Bella, Lucy and Daisy Mae. Follow her on Instagram @rentphotoville