EVENTVILLE
Jamie Cobb
Course Number: 9
Level: All Levels

Elevate your events to the next level with this class. Gain a better understanding of how new products and services can set you apart in your market in the event business. Jamie dominates the event business in her market with event photography and photo booths. With a marketing background, Jamie covers how to take your event business to the next level. Better communication skills with clients by asking the right questions prove to gain better client relationships and more income!
Jamie will cover the whole gamut of the event business, from marketing, pricing, software, products, and sales. During the week, this class will get hands-on experience with the Themed Texas School party on Tuesday night. Jamie will teach how she handles the pre-planning of events, execution during events, and her follow-up to keep her clients booking more events.
This class will teach how to print high-volume photo stations to offer event attendees a branded photo from your business. This is an excellent product for clients year-round, especially with Santa, Easter Bunny, proms, weddings, and red-carpet photos.
She will cover how to be a successful event photographer, focusing on the client's needs for the event and future events. She will cover the Why, How, and Her Process of capturing an event. Jamie will demo how to use Replica Surfaces to enhance your event photography. After this class expect to see a huge growth in profit and the products you offer.
SPONSORED BY



Why You Should Take This Class:
Develop best photographer time management for creative marketing, on location coverage, post processing and social media scheduling.
Learn to create, market and maintain a photobooth operation to drive upsell opportunities, delivering a full event coverage package to excite clients.
Understanding basic lighting and setup for efficient captures that minimize post-processing, decrease turnaround times and increase client referrals
Meet the Instructor: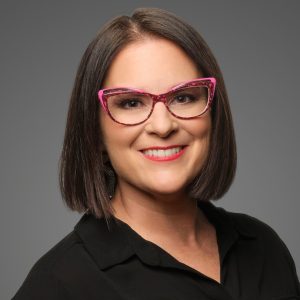 Jamie Cobb
Edmond, OK
[email protected]
rentphotoville.com
Jamie Cobb, Cr., CPP
Jamie Cobb, Cr., CPP, has a studio in Edmond, OK, and has been in the event business for over 15 years. Jamie has a sales and marketing background and applies her knowledge to her company PhotoVille. Jamie's approach to learning her client's stories has made her company grow by focusing on their strategy and goal planning. Jamie is never afraid to implement technology to improve quality, and profitability and integrate it to her workflow.