Unleashing the Drama: Mastering Light in Everyday Spaces
Audrey Woulard
Course Number: 34
Level: All Levels

Join Audrey to learn her secrets to becoming a more confident photographer that is capable of transforming everyday locations into visually stunning, dramatic masterpieces which is the thesis of a recognizable style.
Discover the secrets of harnessing both created and natural light that will leave your potential clients questioning the location of your images and make your clients wonder how exactly you did it! You will be pushed to lean into your own creativity to make it flourish and be consistent.
She will also go over why her style of photography makes her images stand out and become instantly recognizable.
By immersing yourself in everyday situations, you'll learn how to create extraordinary results that defy expectations.
This class will teach you simple yet powerful techniques that will amaze your clients, and leave them wondering how you captured such dramatic images.
Why You Should Take This Class:
You will learn how to use to balance OCF and natural light to create VARIOUS looks. Both balanced light and dramatic light.
You will learn how to use ANY location to your utmost advantage! This is how you create a recognizable style.
You will learn how to capture those sharp images (regardless of group size ) in shallow depth of field.
You will learn how to see all aspects of light first.
Meet the Instructor: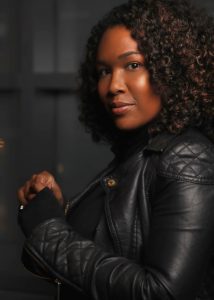 Audrey Woulard
Chicago, IL
[email protected]
katcteens.com
Audrey Woulard is a portrait photographer based out of Chicago IL. She is a Nikon USA Ambassador, and also a Profoto Ambassador. She has been a portrait photographer for over 20 yrs. Her greatest achievement is her loyal return client base.
She is known for her portraits of teenagers. In addition to her portrait work, she also photographs high profile commercial assignments.  Clients include. IAM's Pet food and Pottery Barn Kids.