Between Light and Shadow
Tony Corbell & Rob Hull
Course Number: 11
Level: Advanced
Tony and Rob are back again with a class for experienced photographers who want to take their skills to the next level. Between Light & Shadow has been totally overhauled for 2024. More models, more hands on, more opportunity to produce incredible portfolio-building images.
You'll explore the three key elements that comprise light – that most fundamental ingredient in any photograph. It is the balance of these three elements that defines the Quality of Light.
We begin in the studio with lights that you control and then learn how to blend ambient light in your images. You'll learn how to "find" the right ambient light and how to use lighting tools to create the light that will set the mood of your photo. See how the light interacts with your subject and learn to match the right lighting tools to the subject.
This isn't a recipe class. We won't tell you what settings are best. We'll help you UNDERSTAND why different settings work well with some subjects. Understand when to add light and when to subtract light. Understand how to select the appropriate lights and modifiers.
Live photo shoots are designed to help you learn how to stretch yourself creatively. Create dynamic lighting that compliments your subject and grabs the attention of the viewer. Push the limits of your own experience well beyond what you've ever done before.
Tony and Rob are master photographers and experienced teachers. They believe that learning should be fun, and you will certainly have fun with them.
Why You Should Take This Class:
You'll learn how to SEE and UNDERSTAND light.
You'll learn how to NEVER miss an exposure again.
You'll learn how to THINK like a photographer

Meet the Instructors: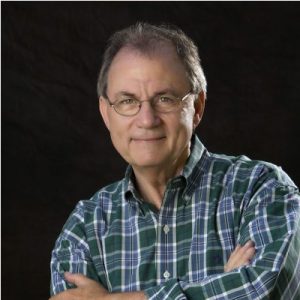 Tony L Corbell
Muskogee, OK
[email protected]
www.tonycorbell.com
Tony has been teaching lighting concepts, theories, and techniques for over twenty-five years and his weeklong workshops on the topic always fill to capacity. In the past couple of years alone, Tony spoke to over 40,000 photographers throughout the world on the topic of light control and his numerous YouTube videos have topped well over one million views. He recently was awarded the Helen Yancy Award for Outstanding Contribution to the World of Photography and has also received the Gerhardt Baaker Award for Excellence in Photographic Education as well as the United Nations Leadership Award.
Rob Hull
Coppell, TX
[email protected]
Rob Hull is a Certified Professional Photographer and owner of Coppell, Texas based Great Photography. Rob started Great Photography over 20 years ago and in that time has offered commercial, portrait and freelance services to thousands of clients. He holds the Master of Photography (M.Photog.) and the Master Craftsman (Cr.Photog.) degrees. He is a member of the Professional Photographers of America (PPA). Rob has been recognized as PPA Photographer of the Year – Silver. He is a Fellow with the Texas Professional Photographers Association and is Past President of the Board of Directors of the Dallas Professional Photographers Association.